Grow Your Business with PPC Campaigns
Have you got a website for the business but have very few or no traffic? Afterward, make sure your business lacks digital marketing strategies. Today, it's extremely tough for any business to grow without even researching the internet market. One of the best ways to increase your web presence is by taking the help of paid promotions. We are one of the best company for paid promotion.

Get more calls to your business, visits to your website, or customers to your store, take advantage of online advertising with Google Ads

The power of keyword research lies in better understanding your target market and how they are searching for your content.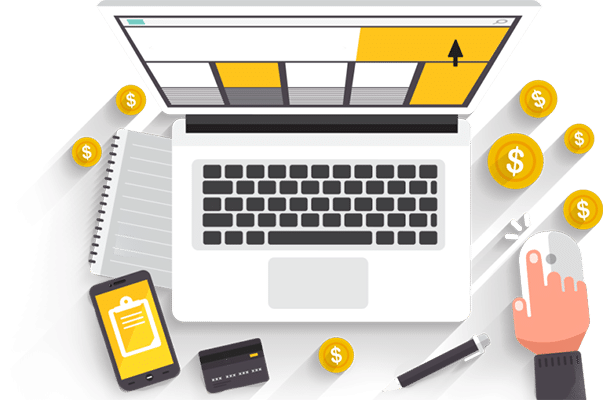 The Role Of PPC Advertising
There is an assortment of platforms to promote your business online, like google Ads, Facebook, LinkedIn, Twitter, Instagram, etc.. You are able to get a lot of viewers by promoting your brand on those sites. You might need to pay per click (PPC), pay per view (PPV), or just a fixed rate for a fixed number of instances.

Different Types of PPC Ads that we provide?
All Social networking marketers use Google Ads for regular promotion of content. Google Advertising provides a great feature of lively search advertisements that customizes your advertisements Thus, It is among the hottest paid Promotion strategies.
Facebook is a viable promotion channel for any business. Most B2B marketers use Facebook Ads to regularly drive traffic to their content. Also, Facebook allows you to specify the amount you are willing to pay for a campaign.
LinkedIn is a fully professional social platform that offers unlimited business growth opportunity to every business. You can pay for sponsored updates or/and text and picture ads to promote your business throughout the LinkedIn universe.
Instagram allows the users/businesses to represent their products and services via a visual story. This visual social media platform gets the highest actions from the customers. So, it is worth every penny to invest in Instagram as it offers businesses a huge potential audience.
Let's Create a New
STRATEGY, STORY, PROJECT
Tell us about your project & let us support your business growth.